EVO II Enterprise V3 Series
COMPACT. VERSATILE. POWERFUL.
Meet the
Autel Robotics EVO II Enterprise V3 Series
Designed with an enhanced, top-tier imaging system combined with an extended image transmission range of 9.3 miles and additional modular accessories, the EVO II Enterprise V3 Series provides advanced UAV solutions engineered to confidently handle any mission, from inspection tasks to search and rescue, public safety operations, and more.
The EVO II Enterprise V3 Series combines a cutting-edge imaging system, an enhanced 9.3-mile (15km) image transmission capability through SkyLink 2.0, and an array of supplementary accessories to cater to a wide range of aerial requirements. Whether it's for inspection tasks, search and rescue operations, law enforcement activities, fire fighting efforts, and beyond, the EVO II Enterprise V3 Series is equipped to handle a wide range of aerial challenges. Moreover, its foldable design empowers industry professionals with an efficient and portable aerial work tool, ensuring seamless operation wherever it's needed.
Discover how the leader in picture quality and flight intelligence just got better with the EVO II Enterprise V3 Series.
Embrace the Night
Experience the next level of performance with Autel's Moonlight Algorithm 2.0, delivering advanced noise reduction processing. Combined with the upgraded CMOS, the EVO II Enterprise V3 Series sets new standards for night-time operations, providing exceptional capabilities in low-light environments.
Zoom with Confidence
With payloads equipped with 3x lossless zoom and 16x digital zoom capabilities, the EVO II Enterprise V3 Series allows you to capture high-fidelity imagery from safer distances, ensuring both safety and exceptional image quality during your flights.
Accident Reconstruction
Rapidly reconstruct scenarios with precision, using built-in mission planning and third-party compatibility including Pix4D, DroneDeploy, and SkyeBrowse.
Greater Dynamic Range With 4K HDR
Experience the highest level of image quality with 4K HDR. Designed to provide exceptional detail in both highlights and shadows, 4K HDR ensures stunning image capture quality, even in the most demanding environments.
360° Obstacle Avoidance
The EVO II Enterprise V3 Series is armed with an impressive array of 19 sensor groups, including 12 visual sensors, the main camera, ultrasound, and IMUs. With this comprehensive sensor suite, it has the capability to generate real-time three-dimensional maps and plan routes dynamically. Navigate with confidence through intricate surroundings, knowing the EVO II Enterprise V3 Series can autonomously detect and halt its flight near obstacles, ensuring safe and obstacle-free operations.
Autel
Smart Controller V3
With the Smart Controller V3, you'll benefit from an expansive 7.9-inch screen, boasting 2000 nits, making it easily visible even under direct sunlight. SkyLink 2.0 transmission technology ensures seamless long-distance operations, spanning over 9 miles away, while its triple band frequency hopping enhances anti-interference capabilities. The customized Android system adds flexibility, allowing compatibility with 3rd party apps, and its IP43 rating guarantees reliable all-weather performance.
Mission Versatility
The EVO II Enterprise V3 possesses a diverse range of accessories, empowering it to transform from a basic imaging tool into a versatile flight platform capable of adapting to various scenarios. With this expanded selection, it becomes a multifunctional asset, ready to tackle a wide array of tasks and challenges.
All New 6K 1″ CMOS Camera
Experience crystal-clear vision through the cutting-edge 20-megapixel 1-inch CMOS image sensor from Sony. The EVO II PRO Enterprise V3 harnesses the power of this sensor to support astonishing 6K video resolution, delivering exceptional dynamic range, superior noise suppression, and higher frame rates, ensuring unparalleled image and video quality.
Aperture Range Of F2.8 To F11
Enhance your control and creative freedom with an adjustable aperture range from f2.8 to f11, alongside a maximum ISO of 44000. These features empower photographers to optimize their settings, enabling them to capture stunning shots in various lighting conditions with unmatched flexibility.
Features
Takeoff Weight (Without Accessories): 2.45lbs (1110g)
Max Flight Time: 42min (without accessories);
Maximum Flight Speed: 45mph (20m/s)
Dimensions: 245 x 130 x 111mm (folded) | 506 x 620 x 111mm (unfolded)
Max Wind Resistance: 27mph, 12 m/s (Take-off and landing)
Max Transmission Distance: FCC: 9.3mi (15km) CE: 5mi (8km)
EVO II 640T Enterprise V3
Zoom In From a Safe Distance
With its advanced capabilities, the EVO II 640T Enterprise V3 offers 4x lossless zoom and an impressive 16 times digital zoom. This cutting-edge technology allows you to gather clear intelligence from a safe distance.
640×512 30Hz Radiometric Thermal Imaging Sensor
Equipped with 640×512 high-resolution thermal imaging camera featuring a 13mm focal length lens and 16x digital zoom, the EVO II Dual 640T V3 makes it easy to observe distant targets. The system uses a new image processing algorithm, making thermal imaging details clearer and more discernible.
50MP Ultra-Sensitive Camera
The visual camera on the EVO II 640T V3 features a special RYYB sensor with Moonlight Algorithm 2.0 that provides excellent noise suppression in limited lighting conditions. This further enhances the 50 megapixel camera to give users more details for better forensics and analysis in low light situations. Detect, identify, classify subjects in low light to proceed with certainty.
Features
Takeoff Weight (without accessories): 2.51lbs (1136.5g)
Max Flight Time: 42min (without accessories)
Maximum Flight Speed: 45mph (20m/s)
Dimensions: 245 x 130 x 111mm (folded) | 506 x 620 x 111mm (unfolded)
Max Wind Resistance: 27mph, 12 m/s (Take-off and landing)
Max Transmission Distance: FCC: 9.3mi (15km) CE: 5mi (8km)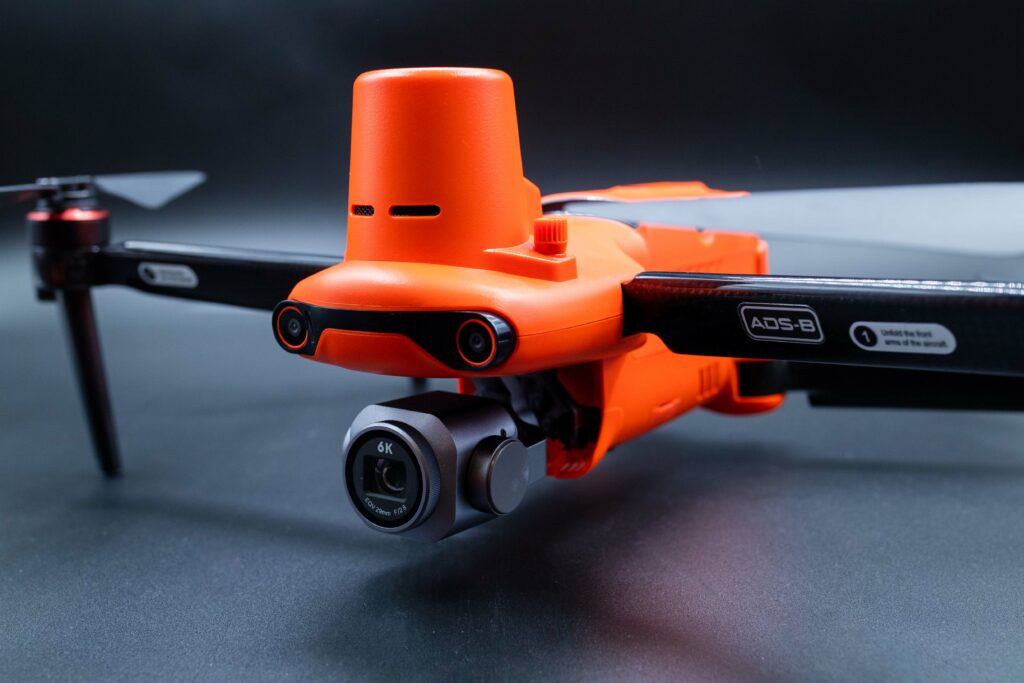 Unrivaled Accuracy & Control
Centimeter-Level Positioning
The EVO II RTK Series integrates an entirely new RTK module, providing real-time centimeter-level positioning data and supporting Post-Processing Kinematic (PPK). The aircraft can record the original satellite observation data, camera exposure parameters and various other data. The positioning system supports A-RTK base station and RTK network, which helps to achieve accurate and stable data acquisition in complex operation environments.
Precise Temperature Measurement
With precise accuracy, the EVO II RTK excels at detecting heat sources within a distance range of 6-16 feet (2-5 meters). Leveraging the compensation algorithm of infrared temperature measurement, this advanced drone can effectively regulate temperature deviations, ensuring accuracy within a remarkable 3 degrees Celsius, making it an ideal tool for various thermal detection applications.
At Volatus Drones, we recognize each industry faces unique challenges and requirements when choosing the perfect drone.
With an in-house team of drone experts with real-world mission experience across every sector, we can help you identify the best drone platforms and solutions that align with your specific goals.